The 2011 International Destination Expo – Presented by ASTA
Each year, the American Society of Travel Agents is pleased to present the only on-location destination training seminar in the world. As the world's largest travel agent association dedicated to the promotion and welfare of travel professionals, only ASTA can bring the excitement of an entire region to one location during a comprehensive international learning conference.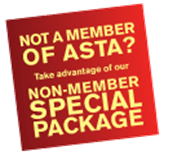 A New Caribbean for a New Generation of Travel
With exclusive cruise ship inspections, FAM trip contests and multiple Caribbean Island destination tours, the 2011 International Destination Expo is the only way to learn and play the Caribbean way. Not only will you learn how to increase your Caribbean sales with industry-leading education and ASTA certification; but as an attendee, you will also enjoy complimentary sightseeing tours, exciting evening galas and productive networking events to guarantee an exciting conference experience.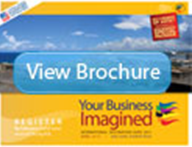 Now more than ever, travel agents need knowledge that can only be gained with in-person experience. To ensure your business keeps up with ever-changing market demands and industry-altering technology, you need tools that are surefire ways to set your business apart. With ASTA's one-of-a-kind International Destination Expo program, take pride in knowing that your investment will provide you with skills that no other conference or travel show can offer.
The 2011 IDE features:
Innovative profit opportunities – Learn how to boost your Caribbean sales with a comprehensive program designed to set your business apart.
Multinational partnerships and industry contacts – Expand your professional contacts; network with local companies offering deals not found anywhere else!
Complimentary sightseeing tours – live the client experience with the best local attractions!
Unparalleled agent education – Four days of concentrated education that will make you an expert on Puerto Rico and the Caribbean region.
Exclusive agent certification programs – ASTA's destination certification program verifies your training as a destination specialist – helping your business secure and retain clients.
For more information on the 2011 International Destination Expo, visit http://www.ASTA.org/IDE or call 703.739.8716 today.
About ASTA:
The mission of the American Society of Travel Agents (ASTA) is to facilitate the business of selling travel through effective representation, shared knowledge and the enhancement of professionalism. ASTA seeks a retail travel marketplace that is profitable and growing and a rewarding field in which to work, invest and do business.